Digitally Printed Kaftans: The Tunics (With a Twist) for Ethnic Fans
We all have been there; loving and hating the Indian Ethnic wear options all at the same time. Overtime this love-hate relationship has only strengthened. How we love the sensuality of our tunic dresses, the simplicity element that there is, the distinctness it offers the wearer on a global platform and not to forget the unmatched comfort one enjoys in these kurtas. They are an all season's delight no matter what. However, the kurtis we so dearly adorn from season to season and year to year; along with all things good have provided us with a monotony of sorts. A comfort loving fashion-victim mighty find it a little old school to just stick to wearing kurtas day in day out, however; the absolute comfort these pieces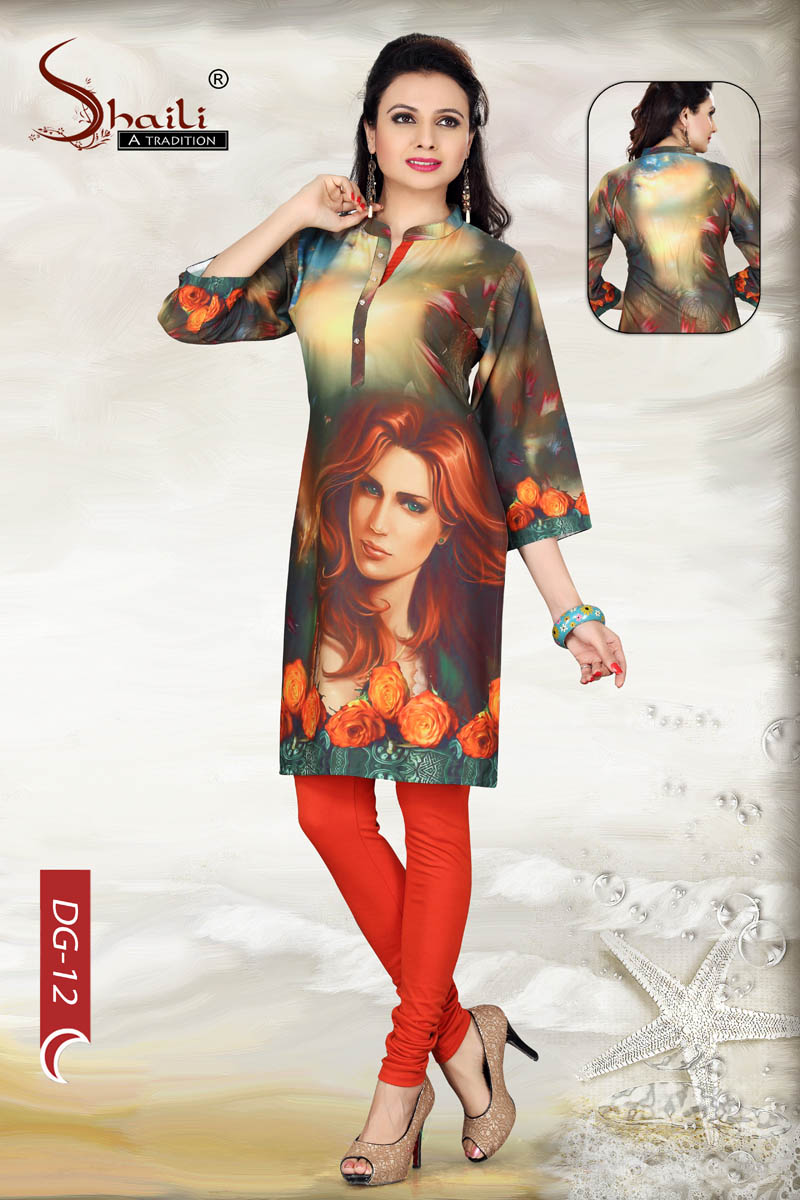 of clothing offer might prohibit her from choosing anything else but these. But you dear ladies; should never worry when you have us.
We; the generation of fashion-forwards at Snehal Creations have pledged to bring you the very best in clothing both in terms of style and comfort. So, here is a range of Kaftan Kurtis in digital prints.
Why Kaftans?
Kaftans are robe like attires with loose ended sleeves and are tied around the waist with an additional support. Designer trends across the Indian sub-continent have indicated an intrusion of the kaftan style into the fashion scenes. The traditional kurtis/tunic have taken a twist and for the better and are being styled as kaftans. Not only do kaftans offer a new style statement to anyone who adorns herself in it, but they are also an extension of the comfort factor.
Now that you are all intrigued about this new setting trend; feel free to visit our website www.snehalcreations.com to feast your fashion-preying eyes on the magnificent variety that we so fondly have curated for you. Enjoy Ladies!
Digital Print Trends
Digital Printing is a method where a digital medium is used for printing any image on a surface. Digital Prints are the new 'in' thing in the fabric arena of the fashion scene. The most remarkable thing about digital printing is the superior quality of the print that is printed onto the material. Floral prints, human figurines, line figures, mythological prints, animal-inspired designs and designs formulated out of geometrical patterns are all available this season for you to choose from.
Is all this variety that has been mentioned here unbelievable? Let us prove you wrong. Visit us at www.snehalcreations.com and gorge on the extensive-cum-exquisite range of tunic in digital prints.
Happy Shopping !